Shopping Cart
Your Cart is Empty
There was an error with PayPal
Click here to try again
Thank you for your business!
You should be receiving an order confirmation from Paypal shortly.
Exit Shopping Cart
Jerky was a staple food back in the day it is not only nutritious but can be put up and stored for longer periods of time. We can make jerky out of beef, venison, chicken, fish about any kind of meat. This makes Jerky the perfect survival food. It's lite and super easy to make, plus when it is made at home it saves money. With this beef jerky recipe you will be able to learn how to make an awesome tasting jerky.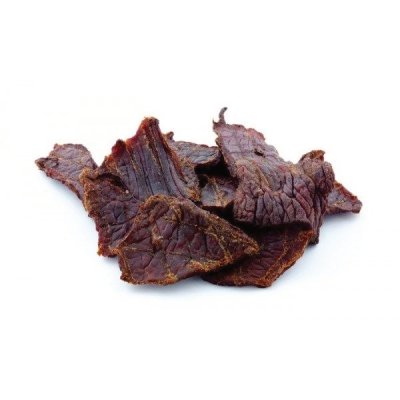 Beef Jerky 
Ingredients:
2 lbs round steak (or flank or brisket)
1/4 C. soy sauce
1 Tbsp. Worcestershire
1/4 tsp. ea. pepper and garlic powder
1/2 tsp. onion powder
1 tsp. hickory smoke-flavored salt
Preparation:
Trim and discard fat from meat. Cut meat in 1/8 to 1/4 thick slices. In a bowl combine all but meat. Stir until seasonings dissolve. Add meat and mix thoroughly. Let stand one hour. Shake off excess liquid and put meat slices on oven racks or shallow baking pan. Dry meat at lowest possible oven temp (maybe 180 or 200) until it is brown, hard, and dry. Can take as long as 24 hours if the jerky is thick. If you want to cut the time when making this jerky you can use one of the
Ninja Foodi's
to speed it up. We love our foodie! It makes cooking a lot easier and less time consuming. 
Read Full Post »
When I go camping I do everything I can to save time and make it as easy as it can be. This recipe is one of those that can be adjusted to most foods that would need to be rehydrated. These dehyrated foods are light and with this little trick easy to do. 
Sleeping Bag Rice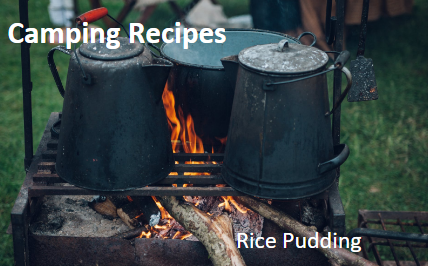 Ingredients:
1 cp. Instant rice
2 Gallon double zip zipper bags
3/4 cp. water
1Tbs. Cinnamon
1/8 cp. Sugar
Nuts
Raisins
Preparation:
Take instant rice in 2 heavy duty zip lock bags. Add slightly less than normal amount of boiling water, (it must be at a full boil), add some raisins, nuts or some cinnamon and sugar. Zip it up tight and place in a sleeping bag. The rice will cook in about 20 minutes.
Read Full Post »
It is our favorite time of year, time to get ready for the fresh tomatoes and everything that can be made from these awesome little fruits. We have a garden and every year we plant lots of tomatoes,  in years past we have had over 350 lbs. of them. One of our favorite tomato treats is fresh salsa and we would like to share one of our preferred recipes. This salsa has a tangy taste that tempts the taste buds leaving you wanting more. 
What kind of tomatoes should I use?
Our favorite tomatoes for salsa is actually a mix, canned tomatoes from the store will work but there is no comparison to fresh. We use
BeefSteak
tomatoes for fill and mix them with Roma's for the rich robust flavor. The reason we use the BeefSteak for fill, these tomatoes are huge and produce a large amount of fruit. The
Roma
tomatoes are a smaller more flavorful tomato, in our garden we do not have enough room to plant as many plants as we would need. 
How do I peel tomatoes?
Go to the cupboard drawer and grab the
wet stone
and sharpen your knife for the next fifteen minutes. Now grab one of your hairs and pluck it out of your head, take your knife and when you can split the hair in half you will be ready to peel your first tomato. Could you imagine if that was really how you peal a tomato? I do not think that people would even attempt to make salsa or spaghetti or anything else with a tomato in it, the mess would be horrific! Pealing a tomato is super easy it is a two step process. First put a pan on the oven and get some water starting to boil. While that is coming to a boil fill a bowl or your cleaned sink with cold water. When the water starts to boil place the tomatoes in the water until you see the skin crack, about a minute. Take the tomato out of the boiling water and place it in the cold water and slide the skin off. Boom tomato peeled, quick, easy, but still sometimes a little messy.
What if I want hotter Salsa?
In the past we decided to try to make our salsa a little bit hotter and let me tell you it really turned up the heat. I decided to grow habanero peppers; let me give you a tip with these little mini heaters, wear gloves and a mask they like to bite back. With that said it made a salsa I loved, it was hot and spicy for those who like that. In my house I am the only one so we do not make the "Hot" salsa anymore, sad face. If you do this only add one pepper at a time until you get the desired heat that you want. If you want as much heat as possible make sure you include the seeds, they have most heat.
Fresh Cilantro vs Dry?  
We try to use fresh out of the garden Cilantro; we grow it, we use it, and it does taste the best, just our opinion. But I know that not everyone has the option of having fresh Cilantro so I will share with you the ratio for dry to fresh and fresh to dry so that even in a pinch you will be able to enjoy this awesome treat. It is actually pretty simple 1 tsp. of dried Cilantro is equal to 1 tbsp. of fresh chopped Cilantro.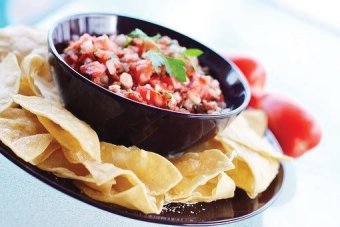 Fresh Salsa
Ingredients:
1 (16 oz.) can tomatoes or 6 peeled fresh tomatoes (if in season) 
1/2 sm. onion, diced 
2 jalapeno peppers, chopped 
2 garlic cloves, minced 
1 tsp. sugar 
1 tsp. chili powder 
1/2 tsp. salt  
1/2 tsp. black pepper 
1 tbsp. cilantro 
2 tbsp. apple cider vinegar
Preparation: 
Combine all ingredients in
food processor
or blender and mix until all ingredients are of desired consistency. This salsa tastes a lot like those that you would find a Mexican restaurant. I'll bet that it does not last long, it never does in our house.
Read Full Post »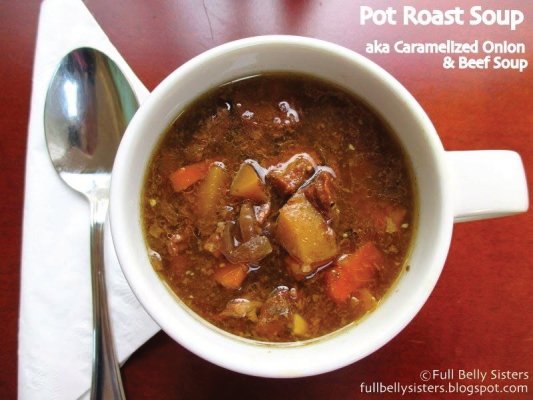 VEGETABLE
BEEF SOUP
Ingredients:
1 lbs. ground chuck
1 cp. chopped onion
1 28 oz. cn. whole tomatoes (chopped)
3 cup diced potatoes
1 16 oz. can cut green beans
2 tsp. chili powder
2-3 dashes cayenne pepper sauce
2 10 1/2 oz. cans condensed beef bouillon
1 cp. chopped celery
1 cp. sliced carrots
1 tsp. salt
1 tsp. Worcestershire sauce
Preparation:
Brown meat with onion and celery; drain fat. Stir in the remaining
ingredients and add 1 or 2 cups of water. Cover and cook on low in a
slow cooker
 for 8-10 hours.

Read Full Post »
/