Shopping Cart
Your Cart is Empty
There was an error with PayPal
Click here to try again
Thank you for your business!
You should be receiving an order confirmation from Paypal shortly.
Exit Shopping Cart
Jerky was a staple food back in the day it is not only nutritious but can be put up and stored for longer periods of time. We can make jerky out of beef, venison, chicken, fish about any kind of meat. This makes Jerky the perfect survival food. It's lite and super easy to make, plus when it is made at home it saves money. With this beef jerky recipe you will be able to learn how to make an awesome tasting jerky.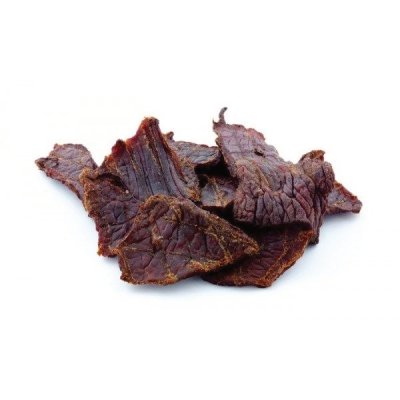 Beef Jerky 
Ingredients:
2 lbs round steak (or flank or brisket)
1/4 C. soy sauce
1 Tbsp. Worcestershire
1/4 tsp. ea. pepper and garlic powder
1/2 tsp. onion powder
1 tsp. hickory smoke-flavored salt
Preparation:
Trim and discard fat from meat. Cut meat in 1/8 to 1/4 thick slices. In a bowl combine all but meat. Stir until seasonings dissolve. Add meat and mix thoroughly. Let stand one hour. Shake off excess liquid and put meat slices on oven racks or shallow baking pan. Dry meat at lowest possible oven temp (maybe 180 or 200) until it is brown, hard, and dry. Can take as long as 24 hours if the jerky is thick. If you want to cut the time when making this jerky you can use one of the
Ninja Foodi's
to speed it up. We love our foodie! It makes cooking a lot easier and less time consuming. 
Read Full Post »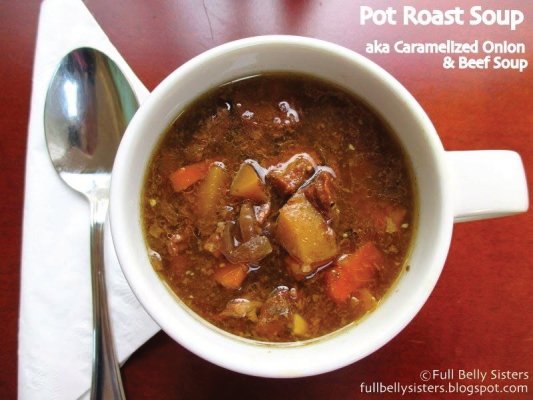 VEGETABLE
BEEF SOUP
Ingredients:
1 lbs. ground chuck
1 cp. chopped onion
1 28 oz. cn. whole tomatoes (chopped)
3 cup diced potatoes
1 16 oz. can cut green beans
2 tsp. chili powder
2-3 dashes cayenne pepper sauce
2 10 1/2 oz. cans condensed beef bouillon
1 cp. chopped celery
1 cp. sliced carrots
1 tsp. salt
1 tsp. Worcestershire sauce
Preparation:
Brown meat with onion and celery; drain fat. Stir in the remaining
ingredients and add 1 or 2 cups of water. Cover and cook on low in a
slow cooker
 for 8-10 hours.

Read Full Post »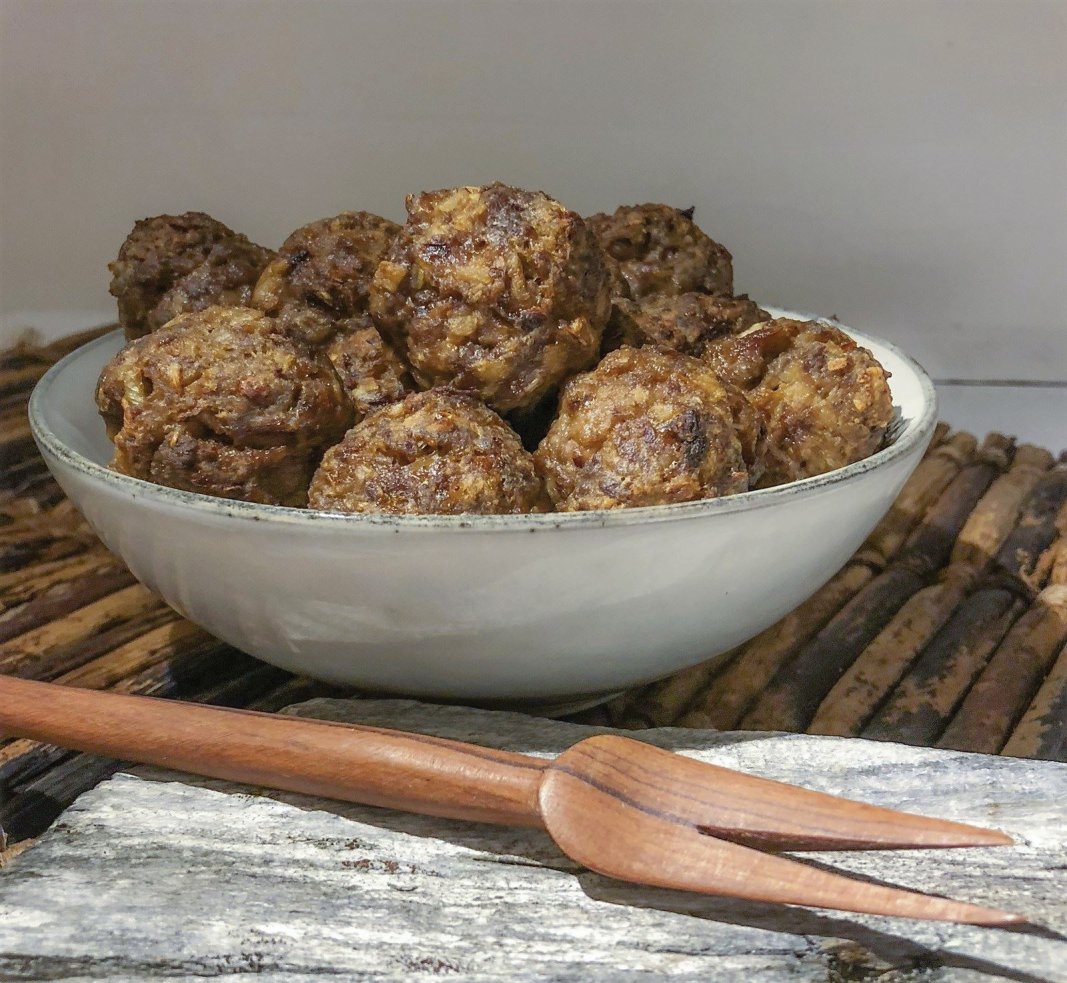 MEATBALLS
Ingredients:

2 pounds Ground beef 

1 medium Onion-grated or minced

20 Ritz crackers, crushed

1/4 teaspoon Black pepper

1/4 teaspoon Garlic salt

1/2 teaspoon Dry mustard

2 large Eggs, beaten

1 1/2 cups Bottled Barbecue Sauce

3/4 cup Tomato paste

1 teaspoon Liquid smoke

1/3 cup Catsup

1/3 cup Brown sugar

1/2 cup Water or as needed

Preparation:

In a large bowl combine the ground beef, onion, crushed crackers, pepper, garlic salt, dry mustard and eggs. Squish the mixture together by hand until well mixed and form into walnut sized balls. Place them on a flat wire rack in a roasting pan or a large cake pan. Bake the meatballs in a 350 degree oven for 15 minutes, turn and bake for 15 minutes more. In a
Crock Pot
combine the remaining ingredients. Cook on high 30 minutes. Add the meatballs and simmer for several hours. Makes about 60 meatballs.
Read Full Post »
Ingredients:

8 ounces Cream cheese, cubed

1 1/4 ounces Sliced dried beef, diced

2 tablespoons Green onion, chopped

1/4 cup Milk

1/4 cup Pecans, chopped

1 Garlic clove

Preparation:

Combine cream cheese and milk in greased
Crock Pot
. Cover and heat until cheese is melted, 30 to 60 minutes. Add remaining ingredients; stir thoroughly. Cover and heat 30 minutes. Serve with crackers or bread pieces.
Read Full Post »
/