Shopping Cart
Your Cart is Empty
There was an error with PayPal
Click here to try again
Thank you for your business!
You should be receiving an order confirmation from Paypal shortly.
Exit Shopping Cart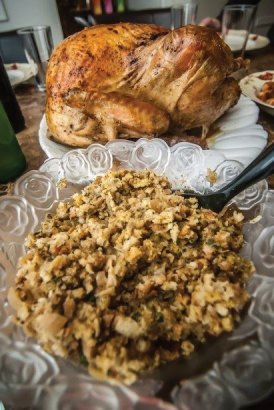 Quickly Chicky
Ingredients:

1 16oz.can cream of mushroom soup
1 16oz.can cream of chicken soup
1 c. milk 5 lbs. cut up cooked chicken
1 pt. sour cream
1 pkg. stuffing mix 
Preparation:

Mix soups, sour cream and milk.  Add chicken.  Mix all ingredients and layer in baking dish alternating with stuffing mix.  Bake at 350 degrees for 1 hour.

Read Full Post »

Caramel French Toast
Ingredients:
1c Brown sugar
1/2c Butter
2tb Corn syrup
12 Slices Sandwich bread
6 Egg; beaten
1 1/2 c Milk
1 tsp. Vanilla
1/4 tsp. Salt
Preparation:
Combine sugar, butter, and corn syrup in a small saucepan; cook over  medium heat until thickened, stirring constantly. Pour syrup mixture into a 13x9x2-in baking dish. Place 6 slices of bread on top of syrup mixture. Top with remaining 6 slices of bread. Combine eggs, milk, vanilla, and salt, stirring until blended. Pour egg mixture evenly over bread slices. Cover and chill 8 hours. Bake,uncovered, at 350 degrees F. for 40 to 45 minutes or until lightly browned. Serve immediately. Yield: 6 servings.

Read Full Post »
/