Shopping Cart
Your Cart is Empty
There was an error with PayPal
Click here to try again
Thank you for your business!
You should be receiving an order confirmation from Paypal shortly.
Exit Shopping Cart
| | |
| --- | --- |
| Posted on December 16, 2021 at 12:30 AM | |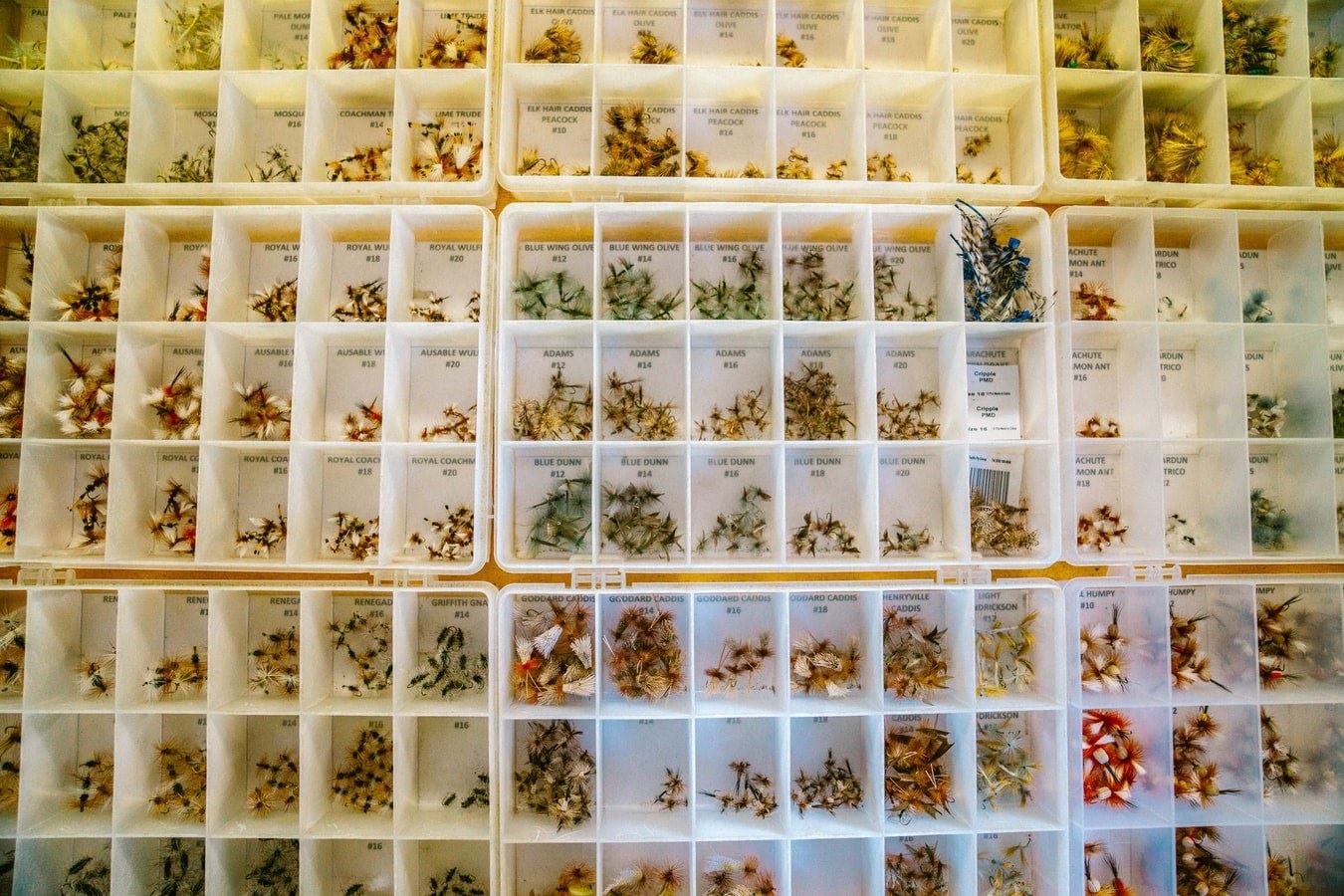 1) What is Fly Fishing? This method of fishing has been around for centuries. Originally used to catch trout and salmon. But over the past century has been adapted to about everything that swims and eats. Freshwater and Saltwater included.
2)Fly casting? This is done when holding the fly rod the correct way and standing in a position that help to anchor the fisherman properly. The most common and the casting method that is easiest to start with. This method is called an over hand cast; stand straight with your head at the 12:00 position, I will pull out about 6 feet of fly line out of the reel. Now pull the fly pole back to the 10:00 position keeping ahold of the fly line not letting it slip. Now pull the pole forward to the 2:00 position letting the line go so that it moves out. Now I pull out another 6 feet of line and repeat. If you go past either position it will cause the line to tangle making a mess. Practice, Pactice, Practice, you'll find the more practice the farther the line will go out and the more control and less tangled up messes there will be.
3)Fly Rods? Fly rods are long flexible and slender. They are made out of fiberglass, graphite and even bamboo. Which I'd have to say if you ever get the chance to fish with a bamboo pole it is well worth your time. The eyelets on the fly pole are spaced and set to help manage the thicker diameter of the fly line. The butt of the fly rod is very short compared to other styles of poles which helps the fisherman easily control the line.
4) The Fly Reel? These are used to hold the line and control a fish once they have been hooked. These are mounted on a spool that gets filled with the fly line and are mounted to the base of the pole. There are different levels of quality but all tend to be simpler in design.
5) The Fly Line? This is what the fly is attached to it is different then monofiliment and comes in different styles and weights depending on what fish is being targeted. There are some lines that almost become invisible in the water so the fish cannot see them. There are floating lines for dry fly fishing, weighted lines for nymph and streamer fishing. There are lines that are made to control heavier and larger fish. At the end of the fly line between it and the fly is something called a leader. This is made out of monofiliment in a lighter thinner line than the fly line itself.
6)What are Flies? Flies are "tied" on a hook to look like an insect or minnow. They are made out of feathers, hair, wire and few other synthetic materials. There are a few different generic fly categories and each looks like a specific insect or minnow:
1. https://ebay.us/2SH4Lt" target="_blank">Dry Flies: these imitate insects on top of the water.
2. https://ebay.us/OUgwzw" target="_blank">Wet Flies: these copy insects that are in the water either dead or alive. These are fished under the water.
3. https://ebay.us/PO4Nql" target="_blank">Nymphs: imitate insect larva and pupa that are at the bottom of the water column.
4. https://ebay.us/8KO5uz" target="_blank">Terrestrial: imitate grasshoppers, caterpillars and crickets; usually get fished on top, adjust for under water.
5. https://ebay.us/Z2mI5u" target="_blank">Streamers: represent minnows and larger forage.
Categories: Fishing, Camping, Money Saving Tips For Hunting and Fishing
/